How to Become a Full-Time Trader in 2021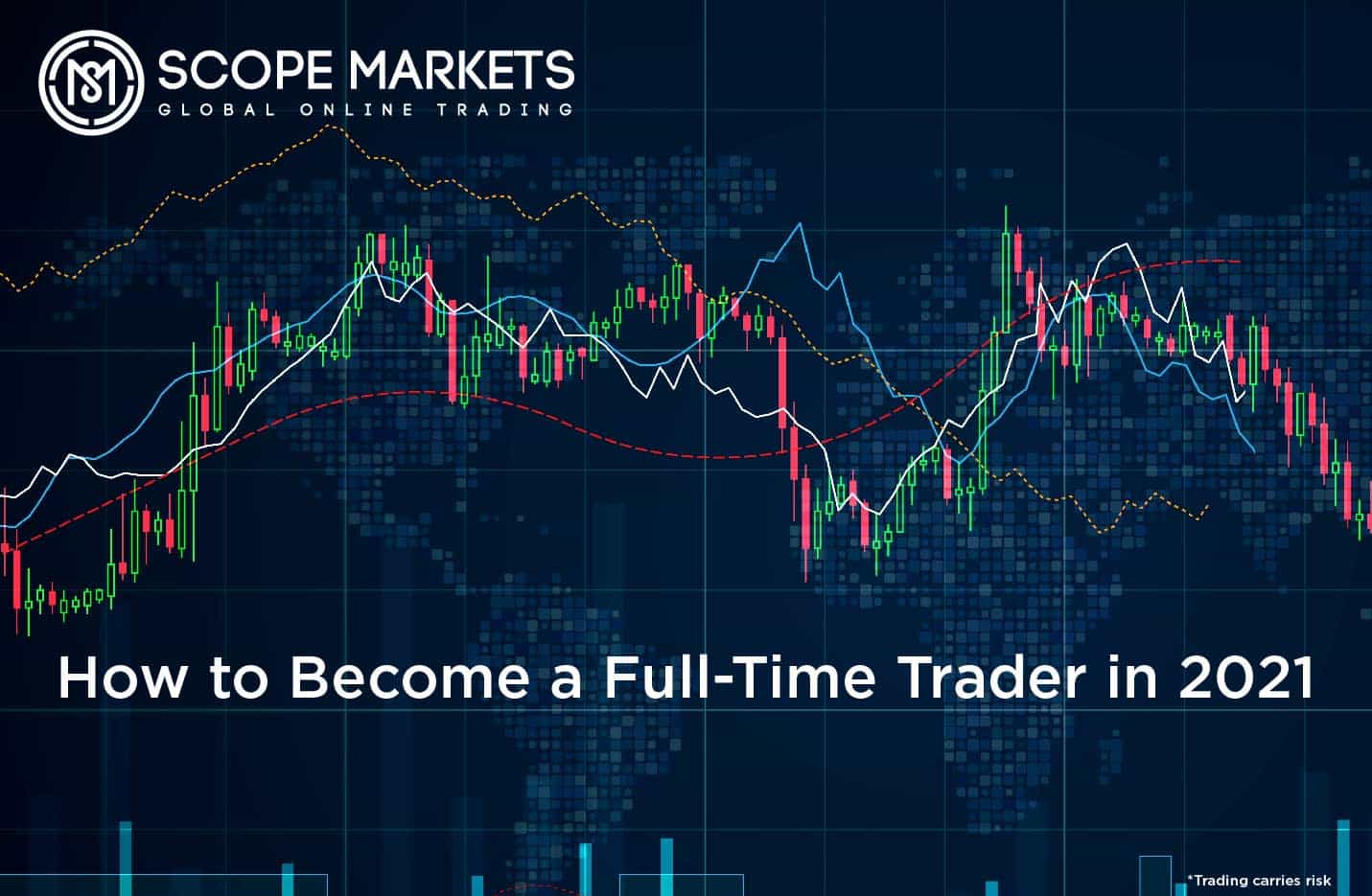 The idea of becoming a full-time trader in 2021 can be exciting and maturing into a successful one can be very rewarding. However, being a full-time trader is not merely a case of changing the employment status of your LinkedIn profile.
Contrary to what a lot of new traders are misled to believe, trading forex is not a shortcut to a life of luxury. Although you're unlikely to become the next George Soros(you can learn from his advice and quotes) overnight, or even in your lifetime, you can make a very comfortable living by trading forex; and many people around the world already do, but they are rarely millionaires.
Trading forex is an active form of investing. You need to be on the hunt for new trading opportunities, place your trades and manage your positions. The moment you stop trading, you stop making money. To maintain a full-time career in trading, you need to be consistently profitable.
There is no finish line when you trade forex; it's a journey, and it can be very rewarding.
Why Become a Forex Trader?

You may have thought that only highly qualified traders on Wall Street and Canary Wharf can become professional forex traders. In recent years, technology has meant that people no longer need to be anchored to a fixed place. You can trade forex from anywhere in the world, and most people do exactly that.
Most marketers sell Forex trading as freedom from long routine working hours, freedom from commuter traffic, and relatively high income. That is true. However, you should note that most of these benefits come after a lot of effort and sacrifice. At the beginning, you spend a lot of hours studying, evaluating, analyzing and monitoring open positions. You also spend a lot of effort adjusting your own mental framework to fit the market psychology. Once you have a working system that is making consistent profits and you have a reasonable portfolio, your workload reduces and flexibility increases. At this level, you could be seen trading on a beach in some fancy island.
Forex is different from most other financial products[DI1] , mainly because it is in many ways, very accessible. There are virtually no gatekeepers or obstacles preventing people from being able to open trading accounts with brokers.
Unlike other financial products, you can access the markets via free trading terminals, and you can trade currency pairs 24-hours per day, five days a week. This approach paints a very different picture to trading other financial markets, such as stocks. The stock market is only open a few hours per day, you often need to buy software licenses, and the broker requires deposits of thousands of dollars to start trading.
Forex trading draws people to it for different reasons. For many, they are bored with their monotonous job and believe they can be more successful and happier doing something different. Trading forex empowers you to make a healthy living, you are your own boss, work from anywhere and set your own hours.
The most appealing aspect of starting a career in trading is that there is no roof to how much you can earn. Ultimately, you are the one making the decisions. You decide when to trade and how often to trade.
What Does it Take to Become a Full-Time Trader?

Forex trading is not something you learn at school, college or university. Even economists don't learn how to place forex trades when studying for their degrees. Although no specific training, professional experience or qualifications is required to become a professional forex trader, there is plenty to learn.
The main prerequisite to becoming a forex trader is your personality. You need to be dedicated, driven and genuinely interested in the forex market. If you are intelligent, curious, analytical and determined to achieve, you absolutely have a chance at becoming a full-time forex trader.
As with anything worth having in life, you will need to learn, practice and unfortunately make many mistakes to grow as a trader. It can take many months and even years to master the markets.
Key skills you will need to acquire is risk management, technical pattern recognition, winning mentality, and discipline to stick to your strategy. You can learn more about the most popular strategies for trading in 2021
How Much Do You Need to Invest to Become a Professional Trader

You don't need to invest tens of thousands of dollars of capital to start trading the forex markets. New traders can and should begin with a fraction of that. Before you even consider investing any money, you should have practiced intensively with a demo trading account. All forex brokers offer demo accounts for free.
However, suppose your goal is to become a full-time trader, and it will be your only source of income. In that case, you will need a substantial amount of money to cover your living expenses and enough capital to generate a meaningful amount of income that will cover living expenses.
The reason you need to have living expenses covered is that making money in the forex market can be unpredictable. For example, you could make 15% in January, and lose 5% in February and make 3% March. That's an average of 4.7% profit which is still a good result, but it's not consistent.
Learn to Be a Professional Forex Trader

Luckily, you don't need to spend thousands of dollars on expensive courses, seminars or textbooks. There is plenty of free, honest and high-quality education material accessible online. One of the best places to educate yourself on how to become a professional full-time forex trader is from the free daily webinars provided by Scope Markets, Kenya's best investment platform.
On this platform, they have a well-structured course designed with laid-out objectives for each presentation. In a short period, you will transition from a novice trader to an intermediary trader. With experience and persistence, you will eventually become a pro trader.
---
[DI1]In strict sense, FX is not an investment product.
---
Article Disclaimer